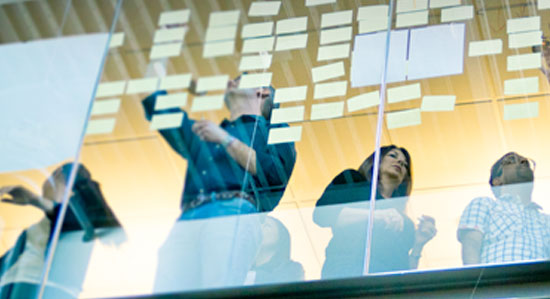 積極性を持ち、驚きと刺激をもたらす人材を 求めています
Careers in Business Strategy and Operations
Business Strategy and Operations
Business Insights Analyst
今すぐ応募する
採用情報 ID R1911248
掲載日 Oct. 17, 2019
VMware is seeking a Data Engineer to join the OPTICs team. OPTICs is part of VMware's Global Enterprise Data and Analytics organization and supports colleagues in integrating data from multiple sources and creating meaningful insights and recommendations for consumption by stakeholders. The ideal candidate would be strong in building databases (Postgres/MySQL/MSSQL), be able to work comfortably with Python and have experience with HTML/CSS/Javascript.  They should be able to draw insights/recommendations from data and visualize them using Tableau or similar HTML-based output.
This role requires the candidate to be hands on and work in a fast-paced environment while possessing strong communication skills and is technologically curious. The candidate should also have experience working with remote and geographically disperse teams in a global organization.
Job role requirements:
Create SQL statements to collect and transform data from multiple source systems and load them into a centralized repository. Being able to write efficient SQL statements and being adept at troubleshooting is critical.
Be able to design and create backend databases from scratch.
The candidate needs to be strong at Python and be able to write programs to query, manipulate data and create reports, dashboards to meet end user requirement.
Supporting Data Analysts in visualizing data in Tableau. Tableau knowledge is preferred.
The candidate needs to have had previous experience in designing and creating web pages based on Flask/Django framework. Any prior experience on HTML/CSS/Javascript is preferred.
Troubleshooting errors based on user feedback.
Familiarity with Linux operating system and prior experience in working with Git-based Version Control systems including Gitlab.
Organize training/knowledge sharing sessions for team-members on technical solutions implemented. Mentor those colleagues on complex integration and data pipeline quality or technical issues.
Create documentation of technical solutions, troubleshooting tips, FAQs.
Basic Qualifications:
Bachelor's in Computer Science, Engineering, Statistics or related field.
Demonstrated ability in creating, supporting and innovating on Data collection & transformation tasks and integration into complex Data Pipelines
Strong coding skills in Python and be able to design frameworks and implement solutions with minimal supervision.
Experience in dashboarding using Tableau/PowerBI/Excel is highly regarded. Familiarity with Python charting libraries of Matplotlib & Seaborn would be an added advantage.
Responsibilities:
Build innovative solutions that can be easily scaled to different regions and across different systems
Understand Business problems and requirements from internal stakeholders and implement solutions to solve it
Support stakeholders with ad-hoc and recurring requirements on data using excel based reports.
Requirements:
4 to 6 years of experience with specific skills in following categories
Must Have Skills

Highly skilled in advanced Excel with familiarity in using VLookup, IF conditions and dashboarding skills.
Good to have Skills

Excel Macros
Tableau
MS SQL
Strong analytical skills and works easily with numbers and multi-dimensional data
Bachelor's degree in Computer Science or equivalent
Excellent written and verbal skills and demonstrated ability to present complex issues to management
今すぐ応募する