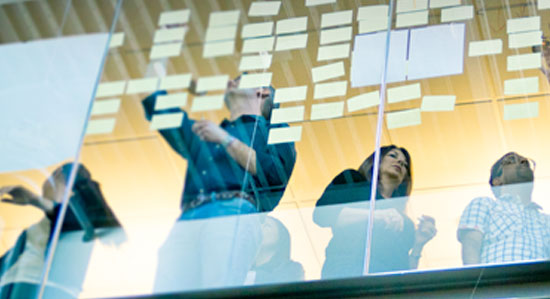 積極性を持ち、驚きと刺激をもたらす人材を 求めています
Careers in Marketing
Marketing
Business Development Representative SEAK – Malaysia (Primary) & Singapore
今すぐ応募する
採用情報 ID R1812532
掲載日 Dec. 04, 2018
VMware is seeking a highly motivated seasoned campaigner with a background in telemarketing and telesales to drive tele-coverage in South East Asia. This role will specialize on a group of products and solutions and qualify leads from marketing activity to generate net new pipeline for the sales force. This position requires excellent solution selling skills resulting in meeting or exceeding the assigned targets. You will need to interact with field sales, inside sales, marketing, partners and customers to maximize the total Customer Experience for our customers. The major focus is on lead generation heavily indexed on outbound response qualification. It is critical that this role achieves lead target contributions to the sales pipeline and enables the marketing contribution integration into the sales process more rigorously.
Responsibilities:
To meet or exceed individual KPI's based on outbound call volume, lead generation targets, opportunity conversion and Pipeline targets
Effectively manage your territory in order to deliver high quality leads to sales team as an experienced member of the close loop sales cycle
Have sales perceive output as that of a seasoned inside sales rep and equal understanding of the business and sales cycle
Build and develop initial customer relationships as a trusted advisor and tight integration with internal sales to become a trusted peer in order to influence sales process
Make an established number of outbound calls to source new tele-qualified leads (TQL's) which convert to opportunities in order to grow pipeline
Follow up on a constant flow of varied marketing campaigns each with a different product and industry focus where the leads are generated from trade shows, webinars, executive luncheons, website, electronic and direct mail.
Actively promote VMware's virtualization suite of solutions, products and services to prospects/customers
Develop and maintain in-depth knowledge of products and services, industry trends, and competition
Maintain current and accurate account information and contact information within internal database salesforce.com
Be a key member & contributor to the local marketing team and the local Sales team across SEAK (Malaysia & Singapore)
Skills Requirements:
Good understanding of the Malaysia and Singapore Markets
Minimum 5 years sales or telesales experience preferably in the technology or similar industry focused on business to business
Need a good understanding of computing technology and be comfortable in discussing and relating the value to a customer's business requirements.
Demonstrate effectiveness through weekly reports to track performance and results
Be familiar with CRM systems (Salesforce.com) and be able to input lead data regularly to enable results tracking.
Personal Attributes and Competencies:
Be a natural team player and have a desire to work with others for broader success
Be able to operate successfully in a rapidly changing, ambiguous and less defined environment
Outstanding time management and organizational skills.
Demonstrated ability to be proactive and take the initiative to get things done
Ability to manage multiple tasks at once (flexible and self-sufficient)
Positive attitude, self-motivated and persistent (not afraid of rejection)
Highly trusted individual who maintains and expects high standards for self and team
今すぐ応募する
保存した求人情報
保存された求人情報はありません。
最近参照した求人情報
参照した求人情報はありません。