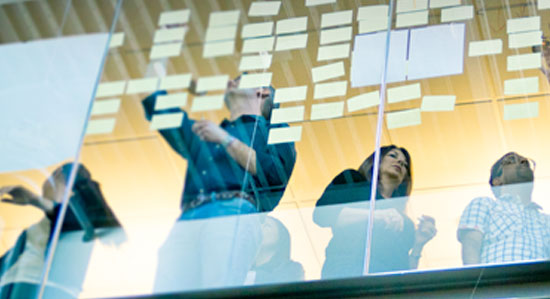 積極性を持ち、驚きと刺激をもたらす人材を 求めています
Careers in Engineering and Technology
Engineering and Technology
BI Marketing Analytics Developer
今すぐ応募する
採用情報 ID R1912317
掲載日 Nov. 04, 2019
As a part of VMWARE IT team catering to VMware Marketing business we are looking for a talented BI Marketing Analytics Developer with excellent technical, communication skills and innovative mindset. Our seasoned IT leadership team is dedicated to hiring and supporting top IT and engineering talent, creating an intellectually stimulating and team-oriented environment, and driving VMware's IT organization to be truly cutting edge.
Core skills of this position include Hands-On development and integration of Marketing Automation tools like Marketo , Sales Force, ERP systems ,Eloqua etc  , Must have completed at least 2 mid to large scale projects within BI Platform, Platforms including analysis, design, implementation and integrations with Salesforce, DMP Platforms and 3rd party integrations to Hadoop/ Enterprise systems.

Responsibilities
• End to End Delivery of mid size projects involving technical design, coding, coordination and status reporting.
• Actively participate and work with business teams to understand and document technical requirements for Marketing Systems Ecosystem integration including Inbound, Outbound using varied Data Sources
• Research Eloqua/Marketo, DMP, Personalization solutions with multiple platform capabilities as needed to suit business requirements, and provide gap analysis
• Follow set processes. Find gaps and suggest improvements.

Competencies
Expert Knowledge of BI Systems, Hadoop, BI Architecture and design of large Warehouse systems, and Integrations is must.
Expert Functional Knowledge of varied data sources, objects and attributes is must.
Expert Knowledge of Databases.
Good knowledge of DMP, Personalization platforms and corresponding integrations
Knowledge of Einstein Analytics is an added plus
Technical background in OOPS, programming languages and web-based application
Knowledge of data migration, integration tools and methodologies, APIs & Web Services
Good Knowledge of Python & Shell Scripting.
Ability to work in a global cross-functional environment to help support and enhance business systems
Good Knowledge of Distributed Databases and In Memory Databases.
Good Knowledge of Marketing Automation and Digital Marketing Domain.
Ability to plan and execute tasks in a structured manner
Able to work, collaborate and contribute in a team environment
Excellent analytical and quantitative skills or experience.
Good Experience of Data Modelling.
Good Experience of working with Business team to cater to the reporting needs.
Good Experience of Hadoop eco system.
Good Experience of Tableau and Business Objects etc.  
Logical/Perceptive, problem solving, detail oriented, solution oriented
Flexibility/Adaptability
Experience
• 7+ Years of hands on technical programming experience
• 7+ years of experience developing/ customizing/ implementing BI Systems and Data warehouse systems for Large Enterprises.  
• Knowledge of SDLC processes and tools, Iterative Design & Prototyping (Agile)
• Must have experience preparing technical specifications, detailed design documents and developing test cases
•Must have experience preparing Complex Architecture Flows, Logical/Physical and Integration Architecture & Data Models.
• Experienced in agile development methodologies and software delivery lifecycle

Education
• Bachelors Degree in CS or Equivalent with 7+ years relevant technical experience.
今すぐ応募する