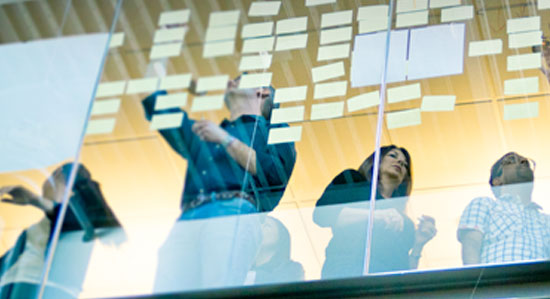 積極性を持ち、驚きと刺激をもたらす人材を 求めています
Careers in Finance
Finance
Audit Analytics Manager
今すぐ応募する
採用情報 ID R1811079
掲載日 Nov. 13, 2018
Business Summary
VMware is a global leader in cloud infrastructure and business mobility. Built on industry-leading virtualization technology, our solutions deliver a new model of IT that is fluid, instant and more secure. Customers can innovate faster by rapidly developing, automatically delivering and more safely consuming any application.
With 2018 revenues of $6.6 billion, VMware has more than 500,000 customers, more than 75,000 partners, and 19,000+ employees in 120+ locations around the world. At the core of what we do are our people who deeply value execution, passion, integrity, customers, and community. Do you dare to do the stuff you've always dreamed about? Dare to explore at careers.vmware.com.
At VMware, Internal Audit partners with the business to provide innovative assurance and risk consulting aligned with the fast paced, dynamic environment of VMware. We are seeking individuals with backgrounds in enterprise GTM data analytics and business intelligence (BI) to join our team and help deliver business insights to our leaders.
The Audit Analytics Manager will collaborate with multi-functional teams within Internal Audit and other corporate organizations including Enterprise Data Analytics, Sales Operations, Marketing and Finance to derive relevant information and new insights from our expansive data landscape.
The right candidate has a data analytic background working in complex organizations with intellectual curiosity to learn the VMware business - understand business processes, controls, information systems topology and data structures in order to get relevant information. The Audit Analytics Manager will work with various members of Internal Audit and the business to source critical data and perform insightful analysis over a variety of business processes.
Job Role and Responsibility
Serve as a subject matter expert in master data management, data analytics, business intelligence and data visualization for Internal Audit
Partner with enterprise information management organization and business process owners to build BI and leading indicators of fraud, non-compliance and operational benchmarks with focus on go to market activities
Fulfill various data management requests from Internal Audit, Legal and Finance, including data support for investigations
Deliver ad hoc business data analyses and dashboards in Tableau, Excel, SQL, Oracle OBIEE and SAP HANA
Work with various corporate partners and the business intelligence community to understand data integrity and differences across systems and geos
Develop Internal Audit capabilities in emerging technologies - machine learning, AI, robotic process automation
Required Skills
Successful candidates will possess advanced proficiency of the following competencies:
Creative Thinking – Demonstrates a passion for technology and initiative in using creative approaches to analyze business data. Interprets data to evaluate root cause and tackle problems at a macro level. Open to non-traditional ways of providing risk assurance and seeking solutions in areas outside of your comfort zones.
Communication/Presentation skills – Ability to communicate and influence leaders and peers the information and findings discovered through data analytic efforts. Identify risk, communicate to the business and management and recommend solutions.
Approachable Personality – Builds and collaborates with productive teams utilizing differing perspectives, helping to prioritize team objectives and taking responsibility for team performance. Effectively communicates with honesty and respect, providing inspiration and support to other team members.
Business Acumen – Ability to connect the dots across business processes and systems to provide new insights. To aid business partners in finding opportunities for continuous improvement, business process maturity and scalability.
Be a "trusted advisor" in the analytics and reporting space with our partners across support and operations functions
Ability to influence and persuade without formal authority
Technical Proficiency
Good understanding and experience of data management, data reconciliation, data cleansing, data quality, ETL
Knowledge and practical experience of ERP and business systems (e.g. Oracle OBIE, SAP HANA & HAWQ)
Business acumen, ability to translate business needs into a set of workable, specific requirements
Ability to communicate highly technical issues to non-technical audiences
Experience with SQL, Tableau, and/or Business Objects (or similar analytical packages)
Statistical programming and end to end modeling skills (i.e. SAS, R, Alpine Labs, etc.)
Experience & Education:
BS in Engineering, CS or related technical field 5+ years of relevant experience or MBA with 1+ years of experience
Demonstrated experience successfully managing data driven projects.
Knowledge of current/emerging technologies including SaaS, PaaS, IaaS, cloud computing, virtualization, networks and electronic commerce, strong knowledge of Oracle or SAP.
今すぐ応募する
保存した求人情報
保存された求人情報はありません。
最近参照した求人情報
参照した求人情報はありません。