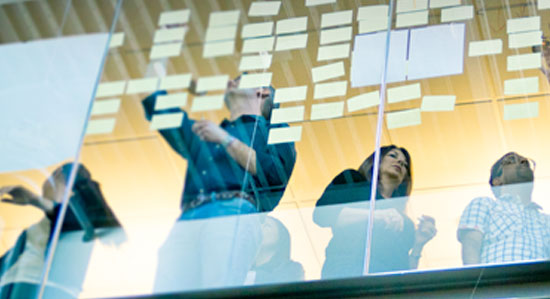 積極性を持ち、驚きと刺激をもたらす人材を 求めています
Account Executive, Digital Workspace
今すぐ応募する
採用情報 ID R1908012
掲載日 Jul. 01, 2019
The explosion in new consumer, mobile and laptop devices has brought new demands and requirements to the IT department, requiring them to deliver the corporate and business applications to multiple devices to any location.

VMware is at the forefront of enabling IT to transform End-User Computing whilst meeting the new (and enhanced) expectations of users and is continuing its investment in building its Digital Workspace business. Critical to this continued growth and success is the role of the Digital Workspace Account Manager focusing on Strategic Accounts. 

The successful applicant will have two primary areas of responsibility:

1) Area Management: He/she will be responsible for selling the complete VMware Digital Workspace solution offerings within a specific territory. The key objective will be to develop, manage and accurately forecast opportunities to maximize VMware sales from their specific territory. There will be a revenue quota for the territory – as such, the Account Manager will be expected to implement a territory plan to achieve this objective. This plan will include maximizing sales and alignment coverage,– as well as identifying the routes to market for the opportunities within that territory. Additionally, the Digital Workspace AM will be focused on Strategic Accounts and will be expected to develop and work with the Strategic and Enterprise Account Managers to achieve this revenue goal. 

Key Responsibilities & accountabilities: 
• Develop and lead the "Digital Workspace go to market" plan for the designated accounts. This plan will include: activity prioritization, defining of key focus accounts/verticals, qualifying and agreeing a key short list of key partners to maximize accounts sales coverage 
• Leverage Vertical Solutions & Build GTMs to address key local markets (eg. Commercial/Healthcare/Education/Local Govt) to include VMware's key global customers
• Engage directly with the end customer during the buying cycle as required and appropriate (depending on opportunity size or strategic importance). Understanding and establishing relationships with key contacts within customers and partners 
• Own and exceed the territory revenue quota including accurately forecasting to closure of sales within the defined territory. Provide forecasting and update account/opportunity detail in Salesforce.com 
• Identify new business drivers
• Able to sell VMware solution as a 'platform' within an account and change the role that IT plays within that account from being considered a 'cost burden' to a strategic deployment 
• Match the VMware solution to the customer's business needs, challenges, and technical requirements 
• Execute solution selling to existing customer base and new prospects

2) The Account Manager will be expected to build & execute plans with our partners to grow capabilities around Digital Workspace

Key Responsibilities & accountabilities: 
• Build specific Business Plans for their major partners – defining key goals, objectives and associated action plans: ensure the business plans cover sales training, enablement & lead generation. 
• Present to and educate key influencers at the customers to ensure they are including VMware in their recommended solutions/proposals to customers 
• Create direct relationships with key Resellers management team and map to VMware management. 
Build a culture within key partners of 'VMware-first' for Digital Workspace solutions.



Skill Requirements:

• Must possess ability to build a complex sales strategy to ensure both short and long term goals, objectives and quotas are met
• Proven track record of over achieving sales goals and experience in the Digital Workspace sales would be a plus
• Demonstrable experience in both direct and channel selling sales models
• Strong knowledge around desktop products and solutions preferably including some of the following; VMware View / Thinapp, Citrix Xen Desktop / App,Microsoft SCCM, Symantec - Altiris, Novell Zen Works
• Excellent communication, influencing, and negotiating skills
• Able to influence and motivate a geographically dispersed group of senior resource sales and technical resources
• Ability to work independently and resolve business issues proactively 
• Strong attention to detail, strong communication and presentation skills 
• Ability to work successfully in a fast paced, changing environment and adapt to meet constantly evolving business needs
• Ability to engage at C-Level & demonstrate strategic thinking skills
• Excellent oral, written and presentation communication skills - including the ability to work effectively with technical and executive audiences 
Personal Attributes and Competencies:
• Strong interpersonal skills: relationship building, influencing - including the ability to articulate and evangelize the vision and positioning of both the company and products to secure long-term commitments 
• Tenacious, self-motivated and focused - ability to maintain high sales activity levels. Adept in managing many opportunities simultaneously, high energy, motivated self starter
• Excellent relationship building skills, tenacity, resilience and inter-personal skills
• Strong knowledge of consultative led sales that gets results
• High energy and self-motivated
今すぐ応募する
保存した求人情報
保存された求人情報はありません。
最近参照した求人情報
参照した求人情報はありません。